WHAT WE DO:
Trade Fairs, Publications & Portals

Serving the business information industry for the past two decades, Expogroup is one of the foremost organizer of trade events and publisher of business publications in Africa. Currently, we have a portfolio of over 25 annual events, 8 publications and 14 portals on various business sectors. MORE
Featured Event
Ethiopia International Trade Exhibition (EITE) Ethiopia 2022
After dominating the trade show industry in Kenya and Tanzania for the past two decades, EXPOGROUP expands its footprint in Africa with the launch of Ethiopia International Trade Exhibition (EITE), to be held at The Millennium Hall, Addis Ababa, Ethiopia from 07 - 09 July 2022
EITE is a multi sector trade show that showcases the latest products and services in the consumer market ranging from home decor and electronics to textiles and FMCG products and everything in between. The event is set to be a one stop shop to source and display commodities, meet with industry partners and customers and examine recent market trends and opportunities.
Ethiopia was Africa's fastest growing economy in 2015 and having the continent's second largest population, there is a huge demand from the rising middle class for consumer goods. Being a strictly B2B trade show, EITE is guaranteed to offer return on investments for exporters and manufacturers looking for new business contacts in the last big untapped market on the continent, Ethiopia. Read more >>
Come, be a part of progress in Africa!
Latest Prime Exhibitors @ Ethiopia International Trade Exhibition (EITE) Ethiopia 2022

KRS-TRIVIUM - Sweden
KRS-TRIVIUM wants to contribute to the transition to a sustainable future through smart and innovative renewable energy solutions from producer to customer....

SMART EURONET ELECTRONICS LLC - United Arab Emirates
Being one of the leading business companies in Dubai, we attribute our reputation to the long-term relationships we have developed with customers over the years. We believe that all of our valuable cu...

PARAFFIN OIL REFINERY & MANUFACTURING LLC - United Arab Emirates
Paraffin Oil Manufacturing L.L.C, is located in Al Ghail Industrial Park, Ras Al Khaimah. Paraffin oil has been established in year of 2003 with the primary focus of manufacturing and marketing of spe...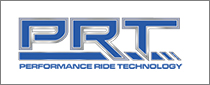 PRT / ADD International - South Africa / Germany
PRT or Performance Ride Technology shares its heritage with one of the largest manufacturers of Shocks, Struts and Complete Strut Assemblies in the world, with nearly 30 years of expertise in Ride Con...

Elmark Industries SC - Bulgaria
Since year 2000, our distribution network has been rapidly growing and currently we have presence in over 60 countries worldwide. Our products are used in households and businesses. We are working di...

MESHKAT ELECTRICALS LLC - United Arab Emirates
Welcome to Levin We Are Young vibrant brand, born in Germany and currently based in Dubai – UAE giving us a global outreach....

DOSPEL S.A - POLAND
DOSPEL as the Ventilation Systems Leader has 46 years of experience in the ventilation market and is one of the most recognized brands in the industry. The dynamic development of the company has stren...

ROOFINGS MIDDLE EAST FZC - United Arab Emirates
Roofings Middle East is a leading fabricator of pre-engineered steel buildings and cladding products in UAE. The Company was established in the year 2004 by late Anil Abdul Karim Jaffer, a legend of h...

Ethiopian Society Of Electrical Engineers (ESEE) - Ethiopia
ESEE and its members inspire a Ethiopian community to innovate for a better tomorrow through highly cited publications, conferences, technology standards, and professional and educational activities. ...

NEW POINT CONSTRUCTION MATERIALS PLC - ETHIOPIA
New Point is a construction materials manufacturing company located in Menagesha, Ethiopia. They manufacture Bricks, Ceramics, WC, Gravel, Sand, and Marble products....
Back to Top